About Us
Alliances & Partnerships
Stay truly connected to customers at all times, with the combined power of AI and ML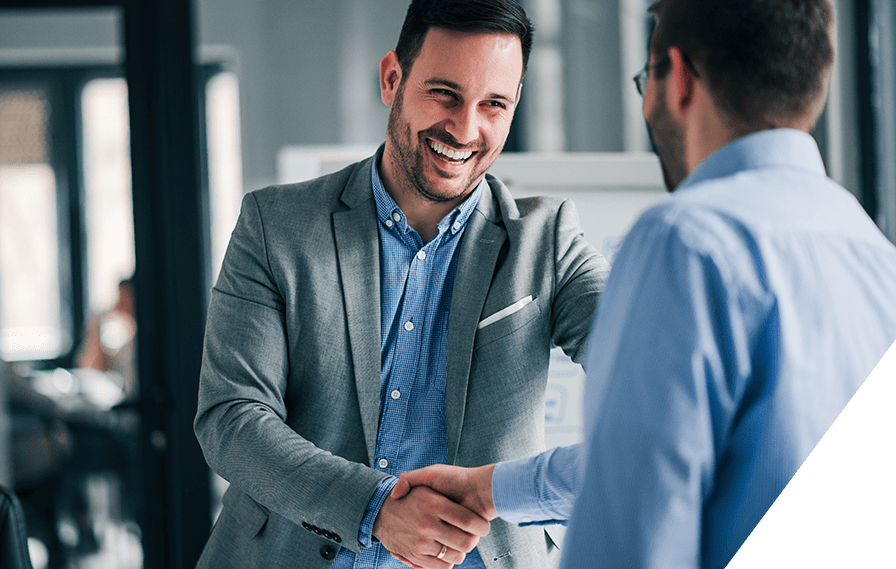 Delivering value and superior customer experience through strong and agile partnerships
Through strategic alliances and partnerships, IGT is building a powerful ecosystem to advance digital transformation & technology solutions to deliver meaningful outcomes to customers. Our service offerings and solutions across leading industries are strengthened by our partnerships with global technology partners. With our deep domain knowledge and advance technology solutions of our partners, IGT aspires to be a leader in CX domain.
We help our clients realize value and achieve their business goals by implementing partner-enabled Digital solutions.
Microsoft is a well established technology solutions leader focused on providing rich user experience and enhancing enterprise productivity.
Partners like IGT build and sell services & solutions constructed on Microsoft platforms. The Microsoft partnership teams helps accelerate this by providing access to relevant expertise & insights whereas the channel partner executive teams help in lead generation.
LivePerson has been innovating conversational connections between brands and consumers for more than 20 years. LivePerson makes life easier for people and brands everywhere through trusted Conversational AI. Our Conversational Cloud platform empowers consumers to stop wasting time on hold or crawling through websites and message their favourite brands instead, just as they do with friends and family.
International Software Testing Qualifications Board (ISTQB®) is a software testing certification board that operates globally. Founded in Edinburgh in November 2002, the ISTQB is a non-profit association legally registered in Belgium. ISTQB® has defined the "ISTQB® Certified Tester" scheme that has become the world-wide leader in the certification of competences in software testing.
Appian helps organizations build apps and workflows rapidly, with a low-code automation platform. Combining people, technologies, and data in a single workflow, Appian helps companies maximize their resources and improve business results.
Salesforce provides CRM services and a complementary suite of enterprise applications focused on customer service, marketing automation, analytics and application development. Salesforce leads Gartner 2021 Magic quadrant for CRM solutions.
FirstHive is a customer data platform to use a machine learning algorithm that builds unique customer identities by ingesting data from all sources and channels, and layers it with actionable campaigns that drive conversions.
OpsRamp provides Low Code AIOps Powered IT Operation Management solutions. OpsRamp IT operations management (ITOM) platform is a service-centric AIOps platform with integrated event and incident management leveraging AI & machine learning.
Automation Anywhere's Automation 360 is the only cloud-native intelligent automation platform, enabling companies to transcend front- and back-office silos and systems, both SaaS and legacy. AA's stated goal is enabling people with barrier-free automation technology that liberates everyone to achieve their human potential.
UiPath Automation Cloud is a "Start instantly, scale infinitely" range of native cloud service. UiPath brings in Rich Azure AD integration, Enterprise Credential Management, Automation Ops for governance, and IT Automation options to drive down TCO, risk and time to ROI.
Amazon Web Services, Inc. (AWS) is a subsidiary of Amazon providing on-demand cloud computing platforms and APIs to individuals, companies, and governments, on a metered pay-as-you-go basis. These cloud computing web services provide a variety of basic abstract technical infrastructure and distributed computing building blocks and tools.
Uniphore is a Conversational AI technology company. Uniphore sells software for conversational analytics, conversational assistant and conversational security. Uniphore specialises in Conversational Service Automation (CSA), which combines the power of artificial intelligence, automation technology and machine learning.
NICE Ltd. is an Israel-based company, specializing in telephone voice recording, data security, surveillance, Robotic Process Automation and systems that analyse recorded data. The company serves various industries such as financial services, telecommunications, healthcare, outsourcers, retail, media, travel, service providers, and utilities.
Functionize is an intelligent software testing platform for teams of all sizes and skill sets. It combines the power of human insights with machine learning and other AI-based technologies, to dramatically reduce the time and cost spent in testing while accelerating product releases.
Rackspace Technology, Inc. is a managed cloud computing company. Rackspace provides multi-cloud solutions expertise across applications, data and security.
Neotys software tools are used to test performance of information systems (Neotys is now a part of Tricentis)
Tricentis provides software testing automation and software quality assurance products for enterprise software. The company is headquartered in Vienna, Austria and Mountain View, California.
Leapwork's completely visual, no-code automation platform makes it easy for business and IT users to automate repetitive processes, so enterprises can adopt and scale automation faster for rapid results, at lower cost, and requiring fewer specialist resources than traditional test automation approaches. Leapwork is used by more than 400 global enterprises across all industries, from banks and insurance companies to life science, government and aerospace. The company is headquartered in Copenhagen, Denmark, and has local offices across Europe, US and Asia.
Fill in your details below. Your information is safe with us.